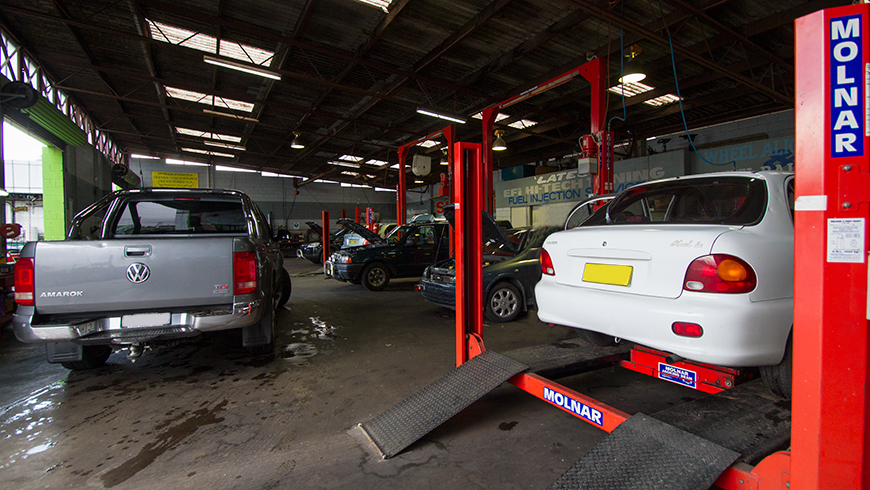 Customers regularly bring their vehicles to us at On Track Automotive for a pink slip and rego inspection.
What is a pink slip?
The 'pink slip' is a confirmation that your vehicle is safe to drive and this process is carried out for safety for all users of our public roads. This inspection is compulsory in NSW and each motorist is needs to have a roadworthiness check conducted on their car annually. When you bring your car to us for the pink slip and rego inspection we will always put your car on a hoist so that we can see clearly what repairs your car needs. When we perform a pink slip and rego inspection we show and explain to our customers exactly what individual repairs would be required to be undertaken to satisfy the government guidelines.
At On Track Automotive, we offer our customers a very thorough and reliable pink slip and rego inspection pointing out to customers any other preventative maintenance items that become evident at the time of inspection.
Do all cars need a pink slip for registration?
This essential pink slip and rego inspection needs to be conducted on all cars over 5 years of age. You will receive a reminder from the RMS when you need to organise your cars registration. The first step for registration is obtaining a pink slip from your mechanic authorising your vehicle is roadworthy and safe. Without a pink slip the RMS will not register your vehicle and it is illegal to drive an unregistered vehicle. Ring On Track Automotive today to book your car into our St Marys workshop for it's annual pink slip and rego inspection.