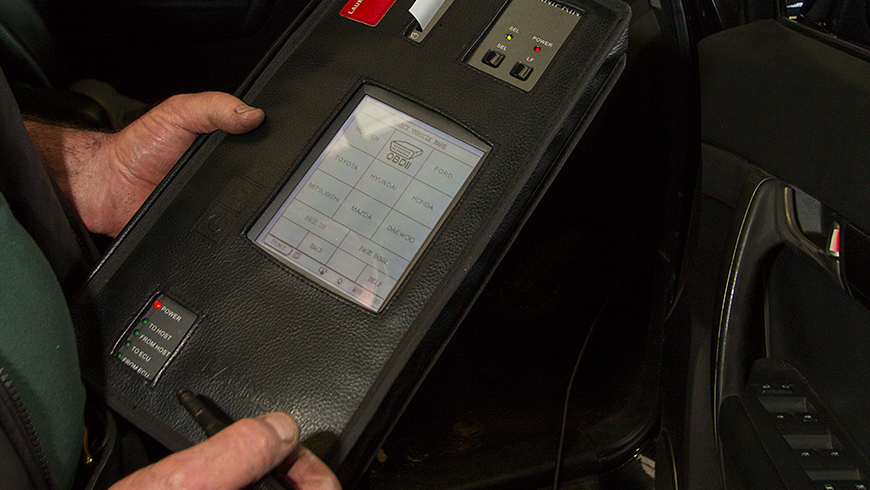 Electronic tuning is one of the services we offer our customers at On Track Automotive in St Marys. We have purchased the latest scan equipment to check for any electronic faults in your car to make sure we are keeping it running at its optimum.
What are the benefits of using an electronic tuning service?
There's more to tuning your car than just putting in new plugs and air filters. By using sophisticated electronic tuning we are able to get a better picture of your car's performance and any adjustments that need to be made. As part of our commitment to customers we are always looking to keep pace with technological advancements in order to provide the best possible service. Our electronic tuning service has proven to be one of the best diagnostic tools we have incorporated into the On Track Automotive business. These days our modern cars are fitted with life-saving technology like anti-lock braking systems and stability controls. These safety systems are a great asset when they are working well but when they start to malfunction they can be very dangerous for the motorist. The car's computer controls this technology and for these systems to continue to operate effectively they need to be regularly monitored by mechanics trained in using electronic tuning. We use our electronic tuning service to help give us the information we need to diagnose potential and current issues with a car's performance. If you would like to discuss our electronic tuning service or any of the services we provide at On Track Automotive please don't hesitate to ring us or pop in.