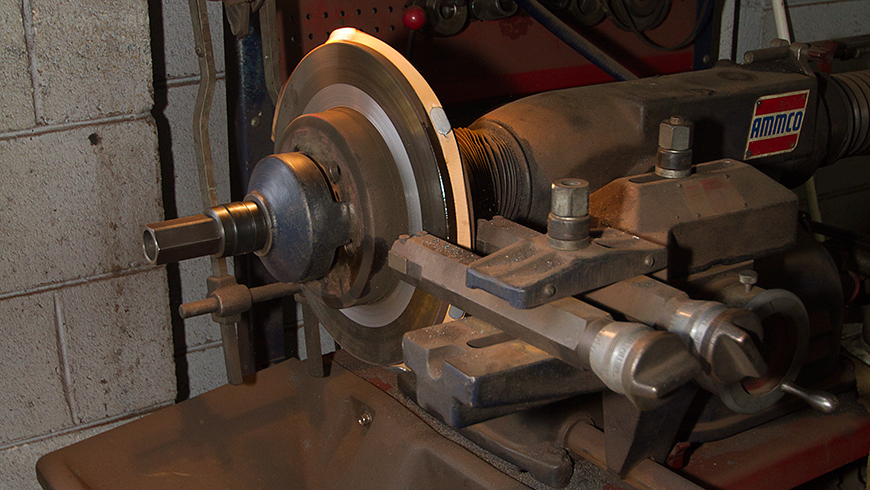 One of the most important safety considerations for your car is making sure that your brakes are in good working order – at On Track Automotive, we offer a reliable brake and clutch repairs service that you can trust.
Why do I need to pay special attention to having my brakes checked?
There is a legal requirement for you as a motorist to ensure you're your brakes are in good working order for the safety of you, your family and other road users. It's important when looking for someone to undertake brake and clutch repairs that you look for a service that will take care of your safety and legal requirements.
There is so much more to your brakes than just fitting pads or linings and a reliable brake and clutch repairs service should also be looking at the entire brake system, checking; the brake fluid (may need a flush and change), to see if the rotors are worn, whether discs and drums need machining, looking at the hydraulics etc.
How do I know when I have problems with my clutch?
If you are noticing; a lack of power, trouble selecting gears or shuddering or a heavy clutch pedal you may have problems with your clutch. Our brake and clutch repairs service has state-of-the-art equipment for diagnosing problems with clutch systems. Many motorists are not aware of is that it's essential to machine the flywheel if you're having a new clutch fitted. The flywheel is an important part of your cars transmission system. As part of our brake and clutch repairs service we will always machine the flywheel to ensure that you get the best life out of the clutch and that it operates smoothly.
For reliable and trustworthy brake and clutch repairs give On Track Automotive a ring today.