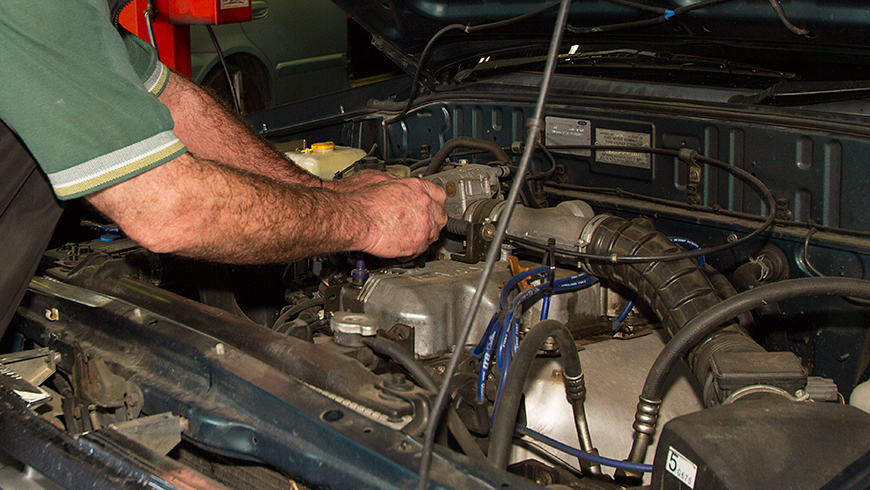 At On Track Automotive, we provide a highly skilled and experienced auto electrical repairs service for our customers from St Marys and the surrounding areas. We work with all aspects of auto electrical repairs using modern, sophisticated equipment to diagnose the problem before making repairs and fitting new parts as required to make sure your car is reliable and starts every time.
The Battery is the most important component of your vehicles electrical system and, as such, it's extremely important to have your battery and it's connectors checked regularly to make sure that it's in good shape. Our auto electrical repairs service recommends regular battery checks to help to increase its life-span, keep your car running more efficiently and ultimately save you money. If you need a battery replacement we are able to source a new, reliable, battery for your vehicle.
Alternators – The alternator plays an essential role in the electrical system sending power around the vehicle to your car's accessories which includes the headlights, engine fan, ignition coils and the fuel injection system while keeping the battery charged. The On Track Automotive auto electrical repairs service will assess the performance of the alternator and source and fit a new alternator if required.
The starter motor is another vital component of your cars electrical system – a faulty starter motor will mean that your car will not start, leaving you stranded. Our auto electrical repairs service will ensure that your starter motor is in good working order and, if not, find and fit a replacement one.
Our highly-trained and experienced auto electrical repairs service can undertake all electrical repairs and wiring as required as well as keeping a close eye on the performance of controls, voltage regulators and generators.